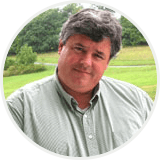 "When you hire Mulcahy Brothers you can expect personal service, quality workmanship that's guaranteed and professional painters. Painting isn't just a job for us, it's our specialty."
-Peter Mulcahy, President
Providing Aggressive Surface Preparation & Lasting Coatings
With over 50 years of commercial and residential painting experience, we offer first-rate interior and exterior painting at competitive prices in the District of Columbia, Maryland, and Virginia. Nearly 70% of our business comes from referrals and repeat customers.
Your home is your single most important investment. Protect your investment with the expert painting services of Mulcahy Brothers. We are a family owned business supplying highly-rated painting services to homeowners like you.